12.1 THU - 12.2 FRI, 2022 Taiwan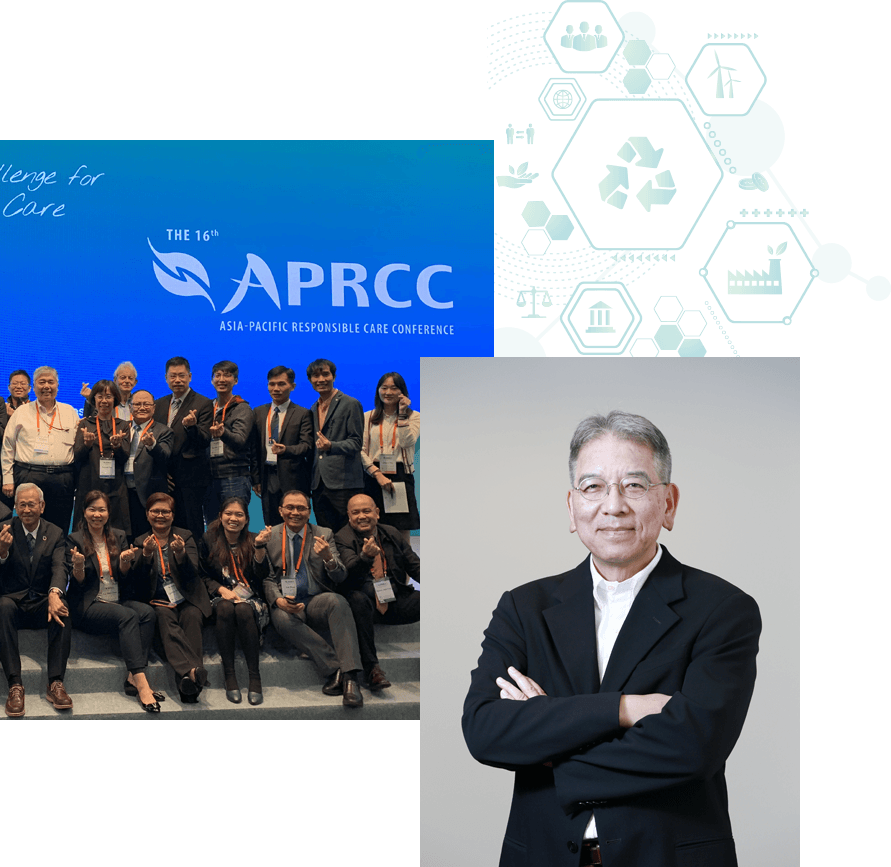 On behalf of the Taiwan Responsible Care Association, I welcome you to the 17th Asia Pacific Responsible Care Virtual Conference hosted by TRCA on December 1-2.
APRCC has a tradition of meetings hosted by different national associations to experience different customs in other countries biennially, to share our experiences in Responsible Care implementation, and our efforts in safety, health, environment, and sustainability. For the 17th APRCC, supposed to be held in 2021, TRCA is looking forward to welcoming representatives from 17 countries of the Asia Pacific Responsible Care Organization (APRO) in Taiwan and happily holding the biennial event. However, due to the impact of the COVID-19 pandemic, even with a one-year delay, we still do not have the opportunity to welcome you to Taiwan. This year, we can only meet online.
The theme of APRCC 2022 is "Responsible Care—Care for Society through Self-Discipline and Responsibility." Through self-discipline and continuous improvement in our performance in safety, health, environment, and sustainability, we can achieve our goal of caring for society. We believe giant leaps often start with small steps. Therefore, the global chemical industry is actively working hard to meet and even go beyond the legal requirements, hoping that we can finally overcome the challenges of climate change, become a solution provider, and fulfill our responsibility as a member of the global village.
We welcome partners interested in 2050 Net Zero Transition, Sustainability, Chemical Management, Process Safety, and Responsible Care to attend the conference. Whether you are an employee in the chemical industry or a friend who cares about these issues, we look forward to meeting you online on December 1-2.
I wish you and your family good health and a safe plant operation. I am looking forward to seeing you next time in Taiwan.
Hsichin Tsai, Chairman
Taiwan Responsible Care Association